Mediators Networking Breakfast Date Announced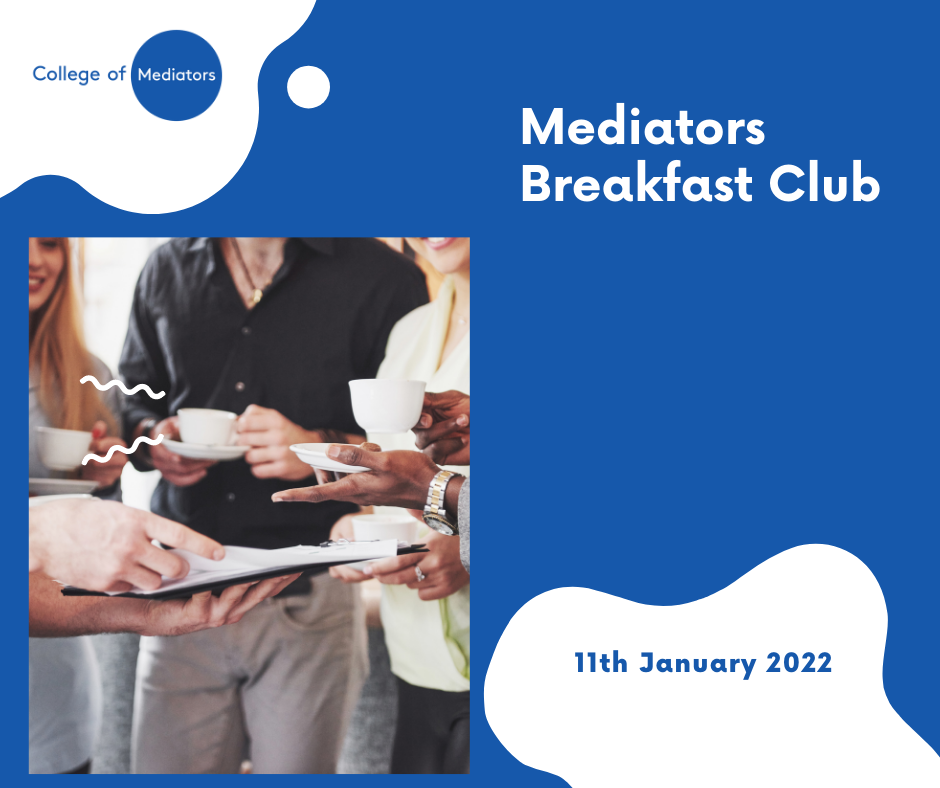 Start: 09:00 hrs (UK time) – BY ZOOM ONLY
Date: Tuesday, 11th January 2022
Speaker: Jane Gunn
President of the CIArb (Chartered Institute of Arbitrators)
Topic: "The Barefoot Mediator"
Cost: Free due to generous support from ArbDB Chambers
Arbitrators, Mediators and Dispute Board Members, London, UAE and Singapore
Booking: Please e-mail Dave Owen (dwo@pengaron.co.uk) who will send Zoom link at least 24 hours beforehand. If you do not receive it from him by noon the previous day, please e-mail him.
Recording: The meeting will be recorded and the recording should be available within about 7 days after each meeting – it (and recordings of previous meetings) can be accessed at https://www.arbdb.com/webinars
NOTE Attendance counts towards the CMC's CPD requirements. It may count for CPD for other organisations.