College of Mediators South East Networking Event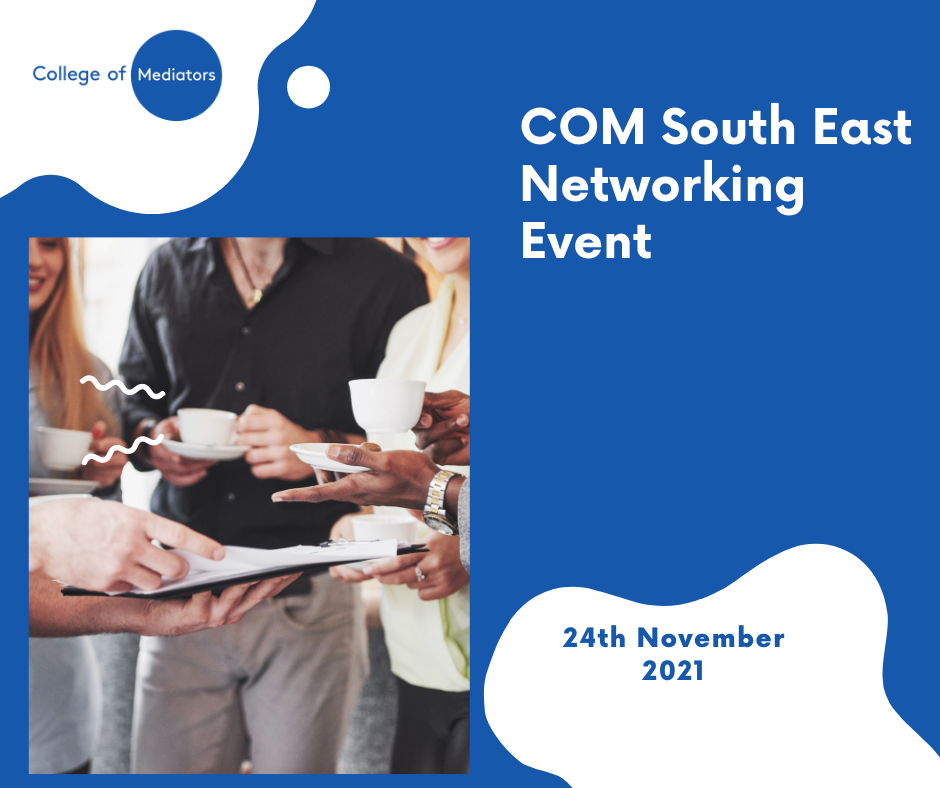 Wednesday, 24th November 2021
St Anne's Church, Dean Street, Soho, London W1D 6AF
5 hours CPD
'Managing Change'
The S E Networking Events are returning.
In this first of the S E Networking Events –our last event was 25th September 2019- we have invited a variety of speakers, for example Robert Creighton FMC Board Member, to both reflect and comment upon the changes that the Pandemic has brought about and its impact on the future of Mediation.
A G E N D A
Our invited speakers will review how the Pandemic has been managed within their Organisations and the management of future changes resulting from it.
10.00. Ewan Malcolm. CEO Relate London NW, Herts, Mid-Thames & Bucks
10.30. Irene Grindell. Irene Grindell Resolutions Consultancy Ltd
11.15. C O F F E E A welcome message via zoom from Jan Coulton, Chair of the College of Mediators
11.30. Robert Creighton Board Member FMC.
13.00. L U N C H
14.00 Adrian Wright MSc CQSW DipCouns DipCrim FMCA ACM
15.15. T E A
15.30. Lesley Saunders. Family Mediator
16.30 C L O S E
The day runs from 10-4.30 and includes, coffee + pastries, a hot lunch and tea and cake.
The booking fee is £75.00
We look forward to welcoming new and old acquaintances
In addition to the Health & Safety measures in place at St Anne's Soho, the wearing of masks is a personal choice, hand sanitisers will be on each table and there will be no access to the kitchen other than staff.
All enquiries: magrob521@msn.com www.collegeofmediators.co.uk